Rubber to Metal Bonding Adhesive Coating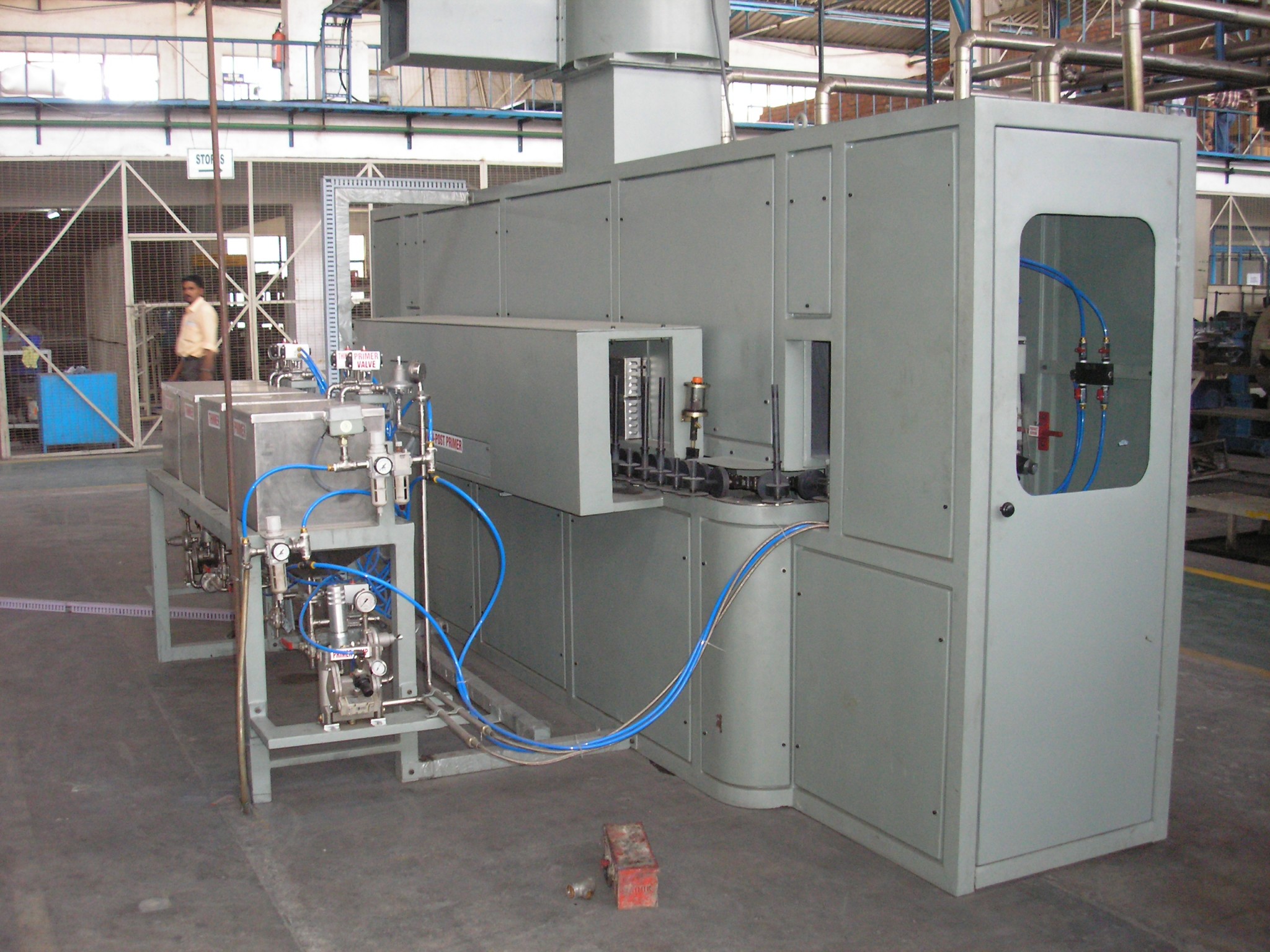 Coating machines are custom designed according to the requirements of the items to be coated. These are used for both anti-vibration products as well as valves used in automotive inflatable tyre tubes.

'Chemlok' is the proprietary product of Lord Corporation. 'Megum' is the proprietary product by Rohm & Haas.

Salient Features
Exceptionally reliable in rubber to metal bonding.
This type of coating is required in rugged automotive & industrial applications like industrial lining, hydraulic hoses, military components, brake shoes & automotive vibration control components.
Design custom equipment for automobile tube valve stem
Coating Process
A fully automatic process with complete cycle is controlled by PLC.
Vertical motion of the guns is on linear axis with servo motors.
A heating system for baking and a built-in program for cleaning cycle.
SS tanks are used for supply of coating chemical as well as the cleaning solvent.
The system is fitted with pneumatic paint stirrers
Settings can be done from the touch screen for the linear movement of the spray guns, which can be set according to the length of the components. This prevents over spray.